Well, I have been busy writing more articles for Metromela and it's been fun! You may have noticed I haven't been doing much nail art myself and you would be correct. ;-) I am currently giving my nails a break as they have been chipping and peeling, so I have cut them down to little stubs and giving them oil treatments. I rub a tiny amount of extra virgin olive oil into my nails and cuticles to help them out. Hopefully, they will get well soon and I can do some more artwork. If you have any suggestions to help me heal my nails, please share this with me in comments. I really appreciate it.
Here is a link to my latest article on Japanese Nail Art:
Japanese Nail Art @ Metromela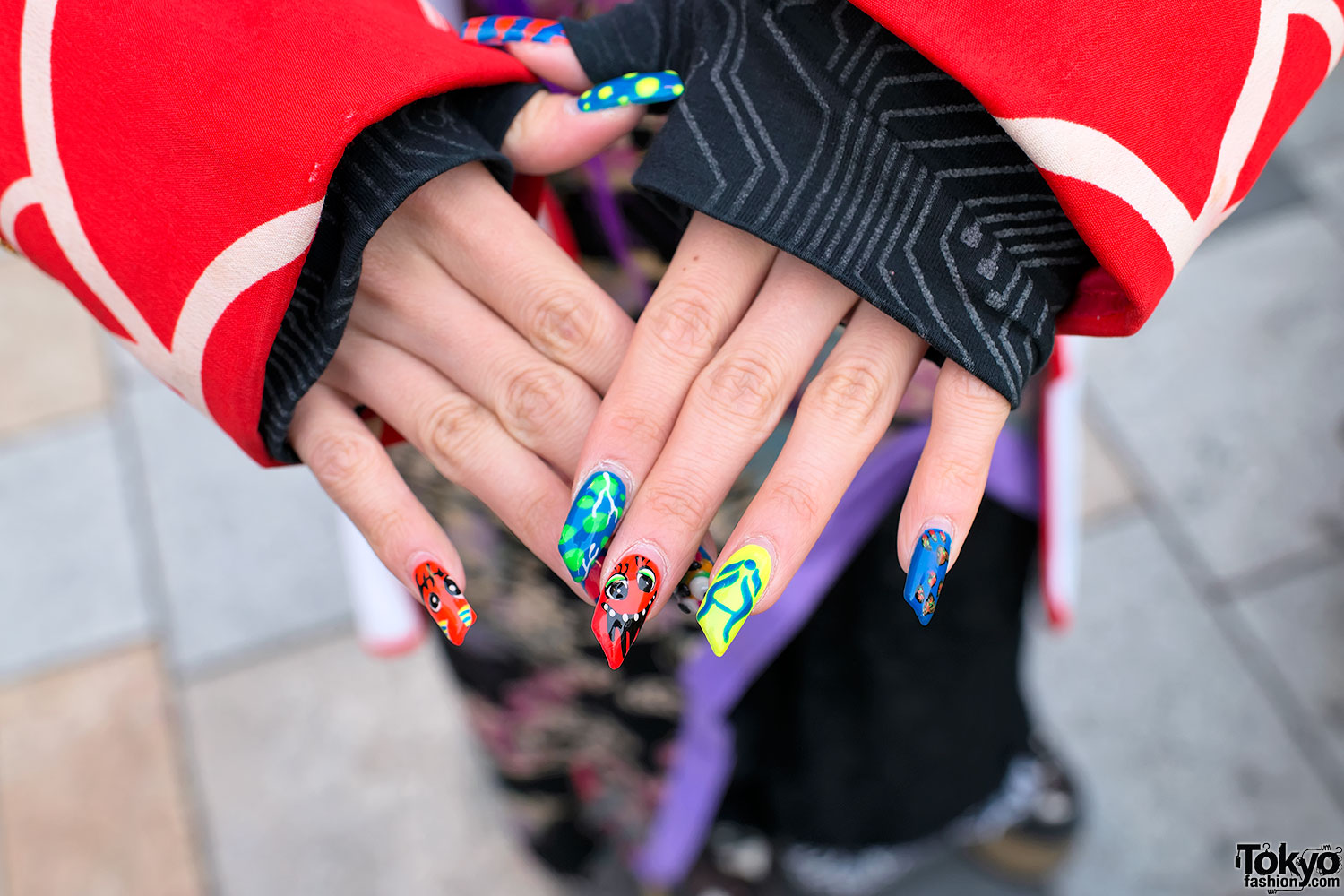 I love these Katana shaped nails with the fun nail art worn with a traditional Kimono! This is so cool! You can find this photo and more great Japanese fashion at
Tokyo Fashion.com
.